Come visit us at our new location!
141 Doctors Dr.
Boone, NC, 28607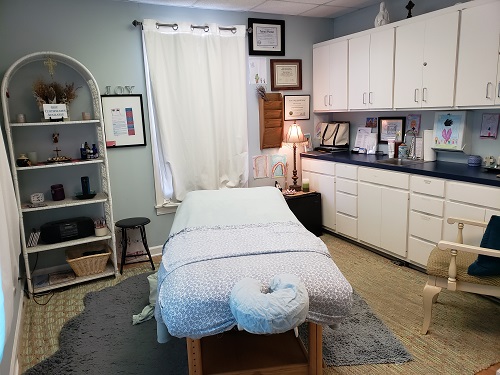 Offering Two Types of Massage: Therapeutic and Relaxation
Therapeutic Massage addresses particular pain problems or injuries and is customized to each client using different modalities including Triggerpoint, Myofacial Release, Sports Massage and Pre-Natal Massage. Relaxation Massage is classic Swedish massage that relaxes, invigorates, and reduces stress.
Treating Many Different Dysfunctions:
•Sciatica •Lumbar Back Pain •Carpal Tunnel Syndrome •Cervical Pain
•Whiplash •Nerve Compression •Migraines •Headaches
•Piriformis Syndrome •Pelvic Imbalances •TMJ Dysfunction •Plantar fasciitis
Massage Modalities Include:
•Triggerpoint Therapy •Clinical Deep Tissue Massage •Medical Massage •Swedish Massage
•Myofacial Release •Pre-Natal Massage •Sports Massage
Prices:
$80/One Hour $45/Half Hour $120/90 Minutes
By Appointment Only
To schedule an appointment, please call or text:
828-434-5447